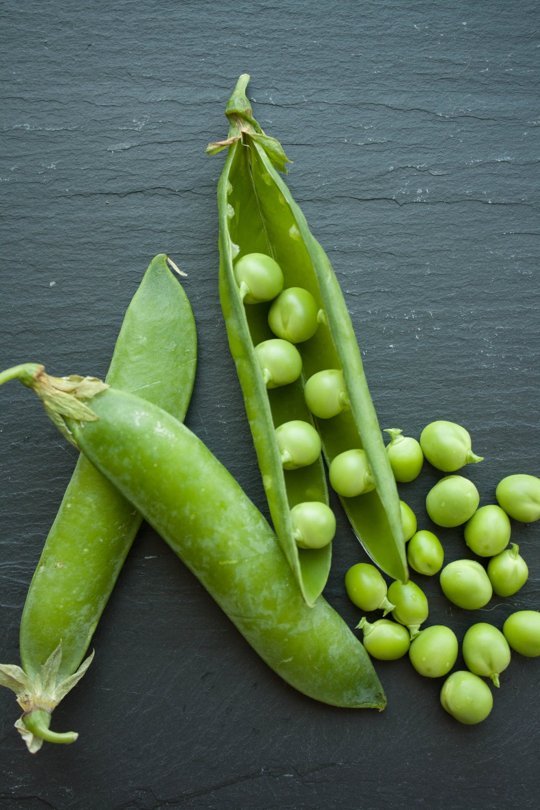 Recipe type: Fruit and Vegetable SaladCuisine: Light and crisp, this salad features the best of the spring harvest!This is a CACFP spring recipe for fresh Berries, Lettuce, and Peas.
Prep Time

30 min

Total Time

30 min

Yield

6

Serving Size

6.5 oz

Energy

147 cal
Course

USDA Meal Components

¼ cup Vegetable
¼ cup fruit.

Diet
Ingredients
½ lb. snap peas, trimmed
1½ cups fresh raspberries
4 tbsp. raspberry vinegar
4 tbsp. olive oil
2 tbsp. lemon juice
3 tbsp sugar
Salt and pepper to taste
1 cup fresh blueberries
1 lb mixed, local salad greens
Method
1
Drop snap peas in a pot of boiling water and cook for 2 minutes. 
2
Remove from pot, rinse under cold water and set aside. Do not overcook! Place in a large bowl.
3
To make the dressing, place 4 to 5 raspberries in a food processor, using a blade attachment puree.
4
Slowly add the vinegar, olive oil, lemon juice, sugar, salt and pepper to the raspberries.
5
Toss the dressing with the snap peas.
6
Add remaining raspberries and blueberries to the snap peas and dressing mixture and gently toss again.
7
Cover the bowl and chill in the refrigerator for at least 30 minutes.
8
Toss with greens just prior to serving.
9
Serve in 6 portions (6.5 oz)
Nutrition Facts

6 servings per container

Serving Size

6.5 oz

Amount per serving

Calories

147

% Daily Value*

Total Fat

9.7 g

12.44%

Saturated Fat

1.3 g

6.5%

Trans Fat

0 g

Cholesterol

0 mg

0%

Sodium

8.8 mg

0.38%

Total Carbohydrate

14 g

5.09%

Dietary Fiber

5 g

17.86%

Total Sugars

7.7 g

Protein

2.6 g

5.2%

* The % Daily Value (DV) tells you how much a nutrient in a serving of food contributes to a daily diet. 2,000 calories a day is used for general nutrition advice.
Save this recipe: