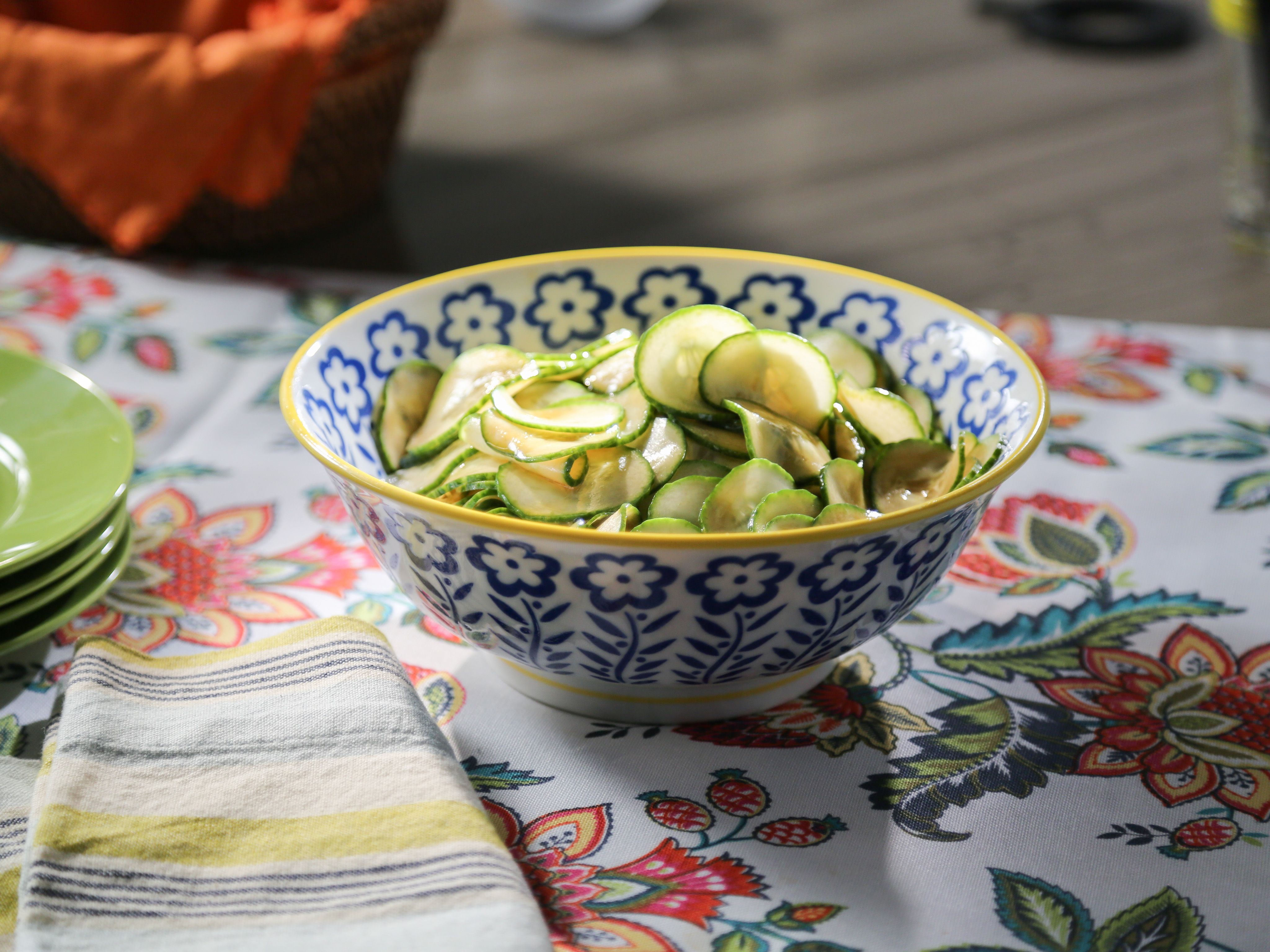 While teaching about other cultures you can also share marinating and preserving food techniques which were part of growing food and then preserving it for the household.This is a CACFP recipe for cucumbers.Cooking and prep level: Basic.
Prep Time

20 min

Cook Time

10 min

Total Time

30 min

Yield

8

Serving Size

1/2 cup

Energy

90 cal

HAACP Process

1
Cuisine

Course

USDA Meal Components

1/2 cup other vegetable
if serving rice 1/4 cup grain

Diet
Ingredients
2 medium Cucumbers
2 tsp Sugar
1/3 cup Rice Vinegar
1/4 tsp Salt
1/4 cup Sesame Seeds, toasted
2 cups steamed Rice (optional)
Method
1
Whisk together vinegar, sugar, and salt in a large bowl.
2
Slice cucumbers into very thin rounds using a Mandoline or food processor.
3
Add the cucumbers to the marinade. Let marinate in the refrigerator at a minimum of 41 degrees for one hour. 
4
Remove cucumbers the from refrigerator. If using rice, spoon cucumbers over a 1/4 cup of cooked rice. 
5
Sprinkle with sesame seeds and serve.
Teach your little eaters to use chopsticks with this easy method!
Nutrition Facts

8 servings per container

Serving Size

1/2 cup

Amount per serving

Calories

90

% Daily Value*

Total Fat

2.5 g

3.21%

Saturated Fat

0 g

0%

Trans Fat

0 g

Total Carbohydrate

16 g

5.82%

Dietary Fiber

1 g

3.57%

Total Sugars

2 g

Protein

2 g

4%

* The % Daily Value (DV) tells you how much a nutrient in a serving of food contributes to a daily diet. 2,000 calories a day is used for general nutrition advice.
Save this recipe: