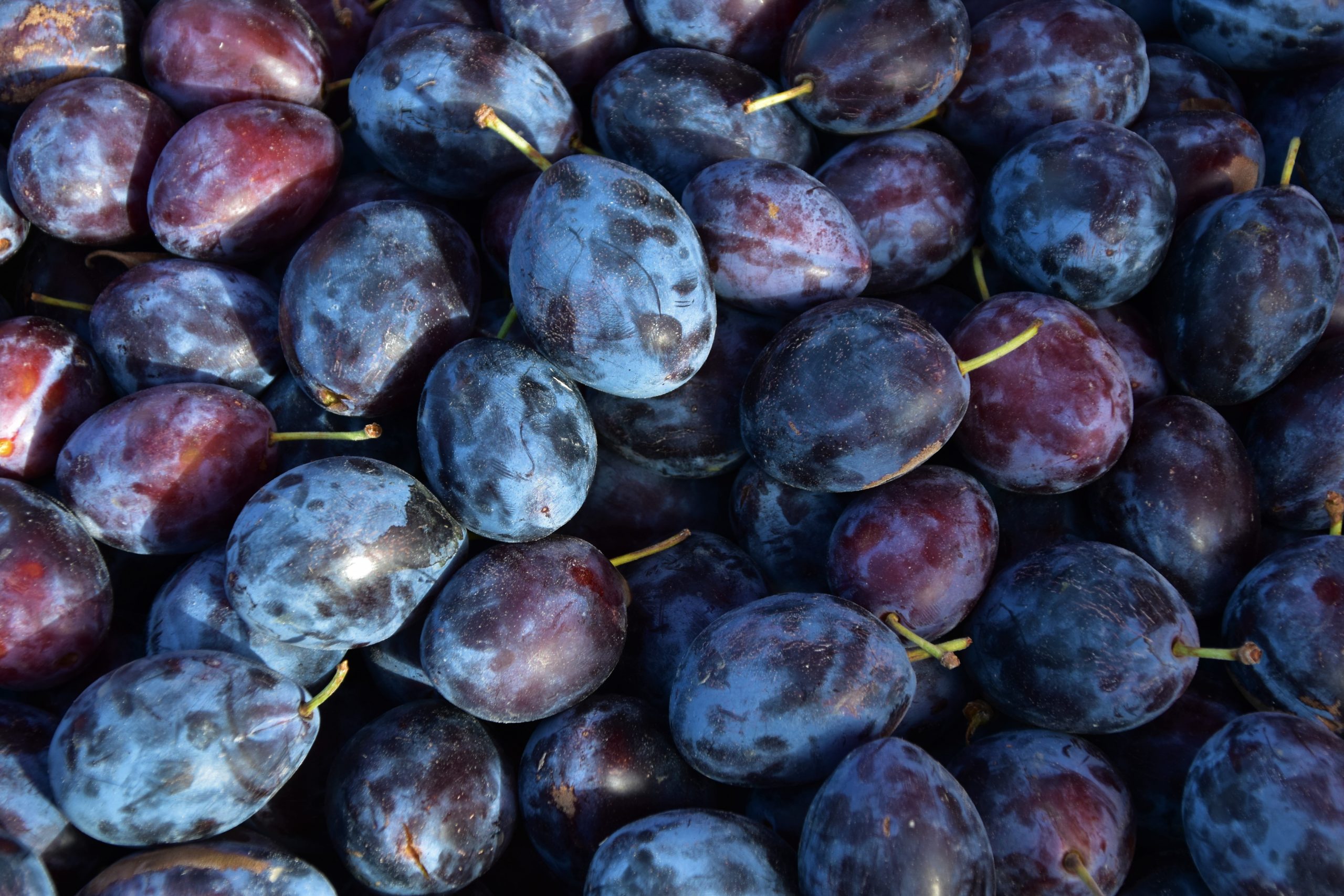 What a perfect way to feature seasonal plums! Your kids will enjoy this creamy, sweet french toast!This is a CACFP summer recipe for local Plums.Cooking and prep level: Basic, with prep work 1 day before service.
Prep Time

1 hr

Cook Time

1 hr

Total Time

2 hr

Yield

12

Serving Size

1/2 slice

HAACP Process

2
Ingredients
6 slices of day-old whole wheat bread, crusts removed
8 oz fat-free cream cheese
½ cup chopped, fresh plums
6 eggs
1 cup skim milk
¼ cup local maple syrup or local honey
Plum Perfect Sauce
½ cup sugar
1 Tbsp cornstarch
½ c water
½ c fresh plums, chopped finely
Method
1
Cut bread into 1-inch cubes; place in a 13×9x2 pan that has been coated with cooking spray.
2
Cut cream cheese into 1-inch cubes; place over bread.
3
Top with chopped plums and then the remaining bread.
4
In a large bowl; beat eggs. Add milk and syrup. Pour over bread mixture. Cover and immediately refrigerate for 8 hours or overnight.
5
The next day: Bake in a preheated 350-degree oven for 30 minutes. Uncover and bake 25-30 minutes more or until golden brown and the center is set.
6
While French Toast is baking in a saucepan, combine sugar and cornstarch; add water.
7
Bring to a boil over medium heat; boil for 3 minutes, stirring constantly.
8
Stir in minced plums; reduce heat. Simmer for 8-10 minutes or until fruit has relaxed.
Save this recipe: