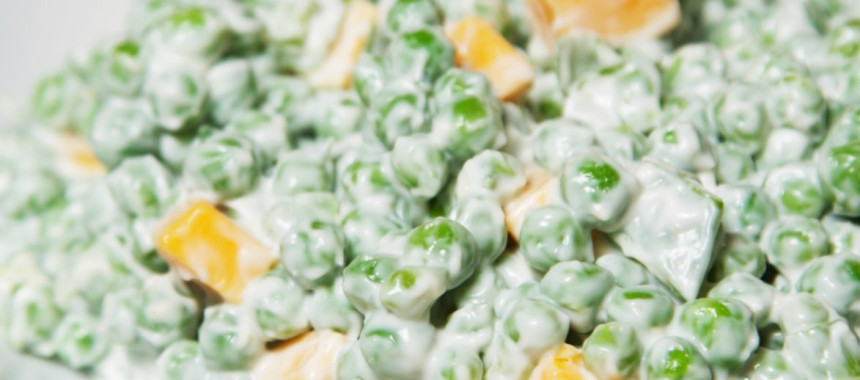 Light and crisp, this refreshing salad has a focus on spring veggies!This is a family spring recipe for Peas and fresh Herbs.Recipe type: Cold Vegetable Dish. 
Prep Time

10 min

Total Time

10 min

Yield

4
Ingredients
2 cups Peas, fresh
½ cup Cheddar cheese - cubed very small
3 Tbsp Mayonnaise
½ tsp Garlic Powder
½ tsp Salt
½ tsp Pepper
2 whole spring Green Onions-chopped
1 Tbsp fresh Dill, minced
Method
1
Mix the mayonnaise and seasonings. Stir to combine.
2
Add the peas, cheese and green onions.
3
Combine to coat all ingredients.
Save this recipe: