Berry Spinach and Chicken Salad w/ Raspberry Vinaigrette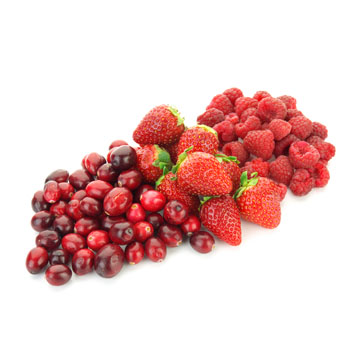 A bright and tasty summer salad with the sweetness of fresh berries in contrast to a tangy vinaigrette.This is a summer family recipe for spinach, cranberries, berries, and local honey.
Prep Time

25 min

Total Time

25 min

Yield

2

Serving Size

3/4 cup
Ingredients
For the Salad
¼ small red onion, sliced or chopped
1 cup shredded or cubed chicken (meatless option: use crumbled goat cheese)
For the Dressing
½ cup avocado or sunflower oil (or other light flavored oil)
¼ cup honey, local (or to taste)
1 teaspoon prepared Dijon mustard
3 tablespoons apple cider vinegar (or to taste)
Method
For the Salad
1
Toss together all salad ingredients.
2
Divide and place on two plates.
For the Dressing
3
Blend all ingredients together with a blender until smooth.
4
Store in an air-tight bottle or container for up to 2 weeks. Makes aprox. 1¼ cups
Dressing can be made ahead of time. Leftover rotisserie chicken may be used for shredded or chopped, cooked chicken.
Nutrition Facts

Serving Size

3/4 cup

Amount per serving

Calories

0

% Daily Value*

* The % Daily Value (DV) tells you how much a nutrient in a serving of food contributes to a daily diet. 2,000 calories a day is used for general nutrition advice.
Save this recipe: