ZUCCHINI RIBBONS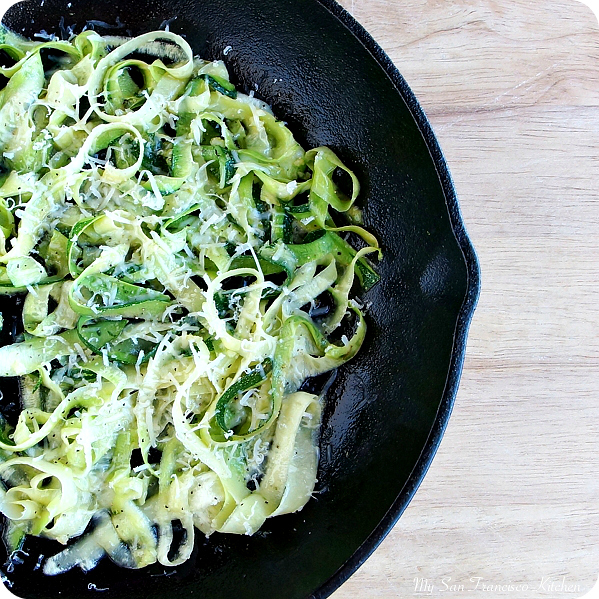 The fun shape of the zucchini ribbons will entice kids to try it.This is a summer family recipe for summer squash.
Prep Time

20 min

Cook Time

10 min

Total Time

30 min

Yield

2
Ingredients
¼ cup freshly grated Parmesan cheese
Method
1
Wash and dry zucchini squash.
2
Use a vegetable peeler to peel off long ribbons of zucchini by peeling lengthwise, down the zucchini. For thinner ribbons, try to use the 90-degree edges created from peeling in one spot.
3
Add the lemon juice to the zucchini, and sprinkle pepper over the zucchini ribbons.
4
In a large skillet over medium heat, add olive oil. Heat oil.
7
Lower the heat a little and stir occasionally for about 7 minutes.
8
Occasionally check the texture until it reaches the softness you prefer.
9
Place on plates or in shallow bowls, and sprinkle Parmesan cheese over the top.
Nutrition Facts

2 servings per container

Amount per serving

Calories

0

% Daily Value*

* The % Daily Value (DV) tells you how much a nutrient in a serving of food contributes to a daily diet. 2,000 calories a day is used for general nutrition advice.
Save this recipe: