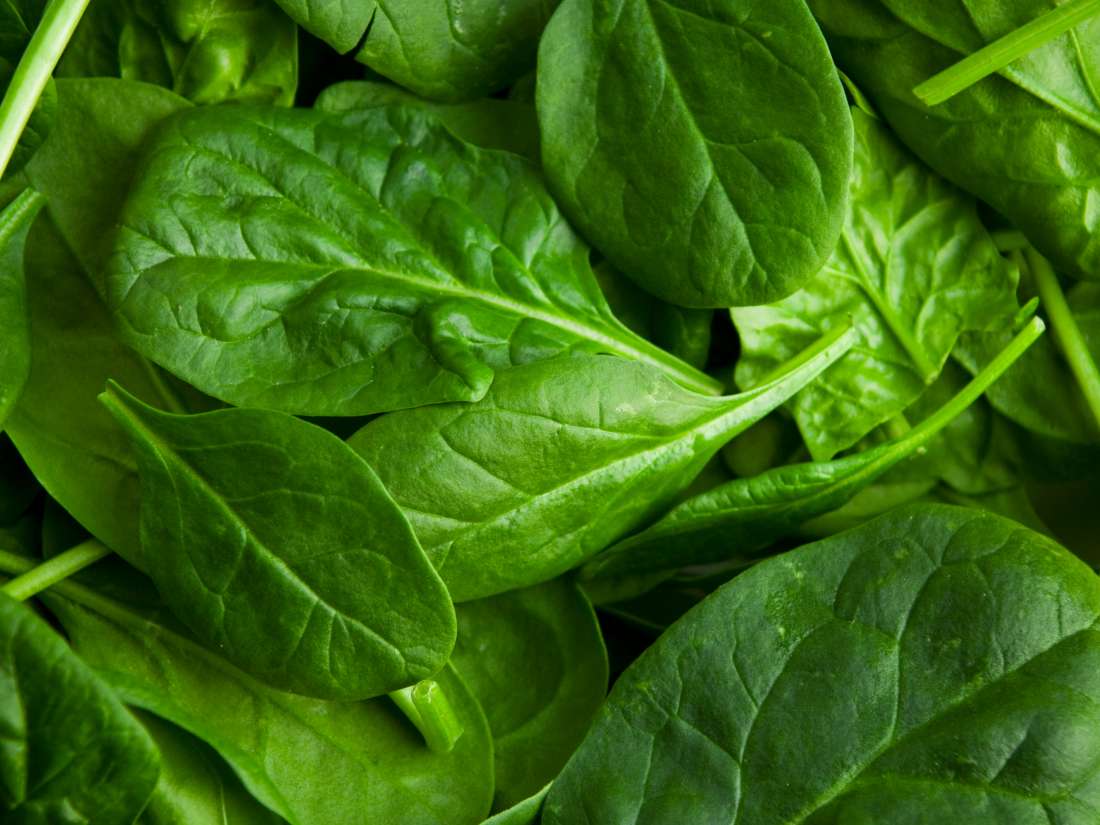 An easy to prepare salad with a quick homemade dressing is sure to entice your young eaters to try fresh spinach!
This is a CACFP recipe for local spinach.
Cooking and prep level: Basic.
Prep Time

10 min

Cook Time

10 min

Total Time

20 min

Yield

10 servings

Serving Size

1 cup

Energy

70 cal

HAACP Process

1
USDA Meal Components

1/2 cup fruit
1/2 cup vegetable
Ingredients
For the salad
4 Grapefruits red or pink
1/3 cup raisins
20 ounces fresh spinach, washed
and torn
1/2 small jicama, peeled and cut into
matchsticks
For the dressing
2 cloves of garlic (minced)
1/2 teaspoon honey
2 Tablespoons white-wine vinegar
2 Tablespoons mustard
1/3 cup reserved grapefruit juice
Salt and Pepper to taste
Method
The Salad
1
With a sharp knife, remove the skin and white pith from the grapefruit and
discard. Working over a small bowl to catch the juice, cut the grapefruit
segments from their surrounding membrane; reserve segments in a small
bowl. Measure 1/3 cup of the juice and set aside.
2
Combine the spinach, jicama, grapefruit sections, and raisins in a salad bowl.
The Dressing
3
Combine and whisk together the vinegar, oil, mustard, honey, garlic, and
reserved grapefruit juice to make the dressing. Season with salt and pepper
to taste.
4
Drizzle with the dressing, toss and serve.
Nutrition Facts

10 servings per container

Serving Size

1 cup

Amount per serving

Calories

70

% Daily Value*

Total Fat

0 g

0%

Sodium

45 mg

1.96%

Total Carbohydrate

16 g

5.82%

Dietary Fiber

2 g

7.14%

Total Sugars

3 g

Protein

3 g

6%

* The % Daily Value (DV) tells you how much a nutrient in a serving of food contributes to a daily diet. 2,000 calories a day is used for general nutrition advice.
Save this recipe: