FRESH ITALIAN SPRING SALAD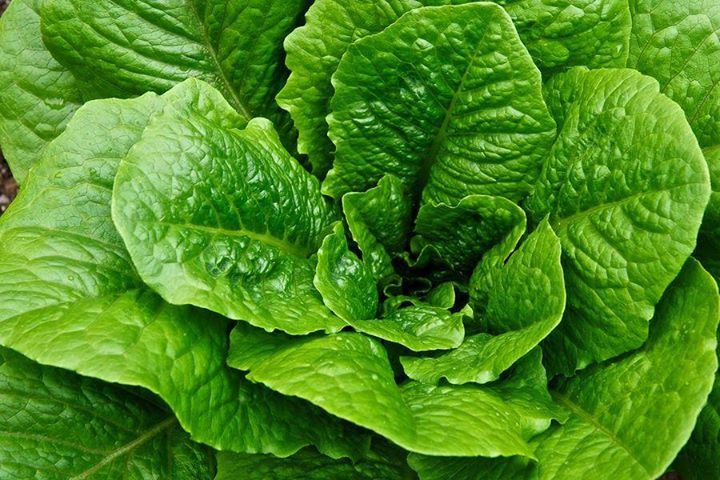 This salad combines a homemade vinaigrette with fresh veggies and olives for an Italian inspired side salad.This is a spring and summer school food service recipe for Lettuce, Bell Peppers, and Cucumbers.Cooking and prep level: Basic.Adapted from Team Nutrition Delaware, Improving Nutrition & Physical Activity in Delaware Child Care.
Prep Time

50 min

Total Time

50 min

Yield

100

Serving Size

1 cup

Energy

51 cal
Cuisine

Course

USDA Meal Components

½ c Dark Green Vegetable
¼ c Red/Orange vegetable
¼ c Other Vegetable

Diet
Ingredients
6 lbs 4 oz Romaine Lettuce, chopped
9 lbs Cucumbers, pared in alternating stripes
5 lbs 4 oz Pepper, red or orange bell, diced
3 lbs 8 oz Onion, red, diced
4 lbs 4 oz Cherry Tomatoes, cut in half
2 cups Black Olives, canned ripe, pitted whole
Dressing
2 Tbsp 1 tsp Oregano, dried
4 tsp Garlic, fresh minced
Method
1
Whisk dressing ingredients in a large shallow bowl. Taste for seasonings, adjust if needed.
2
Prepare all the vegetables. Slice the pared cucumbers in half lengthwise, then into ¼ inch half rounds.
3
In a large tote, combine the romaine, cucumber slices, bell pepper, onion, tomatoes, olives.
4
Add the dressing; gently toss to combine.
5
Chill. CCP: hold at 41 °F or lower.
Make Ahead Tip: Prepare dressing up to 1 day ahead. CCP: hold at 41°F or lower.

Salads in Italian cuisine usually include a mix of fresh vegetables like tomatoes, onions, cucumbers, lettuce and peppers, and in most cases, topped with Italian dressing. Some pasta sauces may be used as dressing for salads, such as pesto, a tasty, green puree made from basil, pine nuts, olive oil, garlic and parmesan cheese, or alfredo sauce, a white parmesan and black pepper cream sauce.

The Bagna Caoda is a specific Italian dressing, perfect for roast peppers and raw or cooked vegetables. If you wish to explore more Italian salads try Insalata Caprese made with mozzarella and tomatoes, Grilled Zucchini Salad with breadcrumbs and grated parmigiano, classic Caesar salad with parm and anchovies, and Insalata Romana, a romaine salad with part cooked and part fresh ingredients, most often served with beans.

Inherited from the Romans, there are two more salads, the Pruntarelle, a Roman chicory salad with a thick garlicky dressing, and the Tiella, a vegetable casserole made of tomatoes, eggplant, and potato.
(excerpt adapted from: Fandom powered by Wikia)
Nutrition Facts

100 servings per container

Serving Size

1 cup

Amount per serving

Calories

51

% Daily Value*

Total Fat

3.3 g

4.23%

Saturated Fat

0.5 g

2.5%

Trans Fat

0 g

Cholesterol

0 mg

0%

Sodium

82.8 mg

3.6%

Total Carbohydrate

5.2 g

1.89%

Dietary Fiber

1.9 g

6.79%

Protein

1.1 g

2.2%

* The % Daily Value (DV) tells you how much a nutrient in a serving of food contributes to a daily diet. 2,000 calories a day is used for general nutrition advice.
Save this recipe: