BBQ RANCH CHICKEN CHOPPED SALAD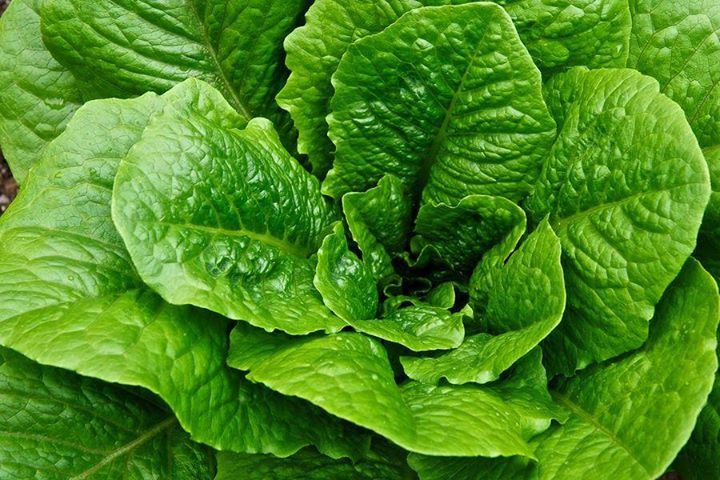 This recipe will be a win/win with two student favorites; BBQ and Ranch! If you can manage the prep, this recipe will be a big win with your customers.This is a summer school food service recipe for Lettuce, Tomatoes and Spice It Up!Cooking and prep level: Intermediate.
Prep Time

2 hr

Cook Time

20 min

Total Time

2 hr 20 min

Yield

100

Serving Size

1 salad

Energy

210 cal
Cuisine

Course

USDA Meal Components

Protein 1½ oz.
Alternate Protein (or Other Vegetable) ¼ c
Dark Green Vegetable ½ c (credits as ¼ c)
Red/Orange Vegetable ½ c (credits as ¼ c)
Other Vegetable ¼ c (credits as ⅛ c)
Starchy Vegetable ¼ c

Diet
Ingredients
Salad
9 lbs 6 oz Romaine lettuce, chopped
4 lbs 9 oz Iceberg Lettuce, chopped
9 lbs 8 oz USDA Chicken Diced, thawed, drained
9 lbs 1 oz Black Beans, canned, drained
4 Tbsps BBQ Spice, dry (See notes)
9 lbs 1 oz Corn frozen thawed and drained, unheated
9 lbs 8 oz Cherry Tomatoes, halved
Dressing
20 oz Greek Yogurt, plain non-fat
4 cups Cattleman's BBQ Sauce
1½ cups Ranch Seasoning Mix (See notes)
Method
1
Place thawed, drained diced chicken in a tote or large bowl. Add oil and toss.
2
Add 4 T BBQ spice and toss to distribute well. Place chicken on lined sheet pans.
3
CCP: Bake at 375 F for approx. 20 minutes, until chicken just begins to brown and internal temperature is 145 F or more for 20 seconds.
4
CCP: Remove and cool to 41 F within 4 hours.
5
In a separate deep bowl, combine dressing ingredients. Whisk ranch seasoning into the dressing to incorporate. Thin, if needed, with non-fat milk. Taste for seasonings.
6
CCP: Hold at a minimum of 41 F. The dressing is best if used one day after mixing.
7
Toss chopped romaine and iceberg together, place in 12 x 20 x 2.5 hotel pans (4 for 100 serv.).
8
Sprinkle black beans, cherry tomatoes, and corn over lettuces. Be sure to distribute ingredients evenly!
9
Lay out large boats on sheet pans (50 boats for 50 serv. or 100 boats/serv.).
10
Add 1 c (approx.1.7 oz.) of salad mixture to each boat. Be sure to include all toppings.
11
Top salad with 1 ½ oz. cold chicken.
12
Ladle 1 oz. dressing over each salad, or serve dressing in a 1.5 oz. souffle cup.
13
CCP: Hold finished salads at a minimum of 41 F through service.
*Dried buttermilk powder can be found at grocers, online, and through food distributors.

BBQ Spice Blend and Rub: Click here.
Ranch Dry Seasoning Mix; Click here.

A Note on Seasoning Blends:
Cut the sodium, higher costs, and additives by making your own spice blends. This recipe has two homemade spice blends which are shelf stable. There are multiple recipes available for the Harvest of the Month program which utilizes these spice blends. Planning the re-use of spice blends and any base spices in multiple recipes throughout the school year will allow you to use up these staples before summer break.

A Little History Behind Romaine Lettuce: 
Like all the modern cultivated lettuces, romaine lettuce developed from a prickly and bitter wild lettuce, native to the Mediterranean and Middle East. Since those times, it has come a long, long way.

Fun Fact:
In 2015, the crew aboard the space station got their first taste of Romaine lettuce, grown entirely in space! The lettuce was planted, cultivated, and harvested entirely on board the station, sprouting in a collapsible growth chamber adorably known as "Veggie" from rooting pillows under red, green, and blue LEDs. Served with a classic oil-and-vinegar dressing, the space leaves were a wild success. Astronauts dubbed them "awesome."
(Excerpt from National Geographic's The Plate, 8/13/15)
Nutrition Facts

100 servings per container

Serving Size

1 salad

Amount per serving

Calories

210

% Daily Value*

Total Fat

6.1 g

7.82%

Saturated Fat

0.9 g

4.5%

Trans Fat

0 g

Cholesterol

37 mg

12.33%

Sodium

401 mg

17.43%

Total Carbohydrate

25 g

9.09%

Dietary Fiber

5.2 g

18.57%

Protein

15.3 g

30.6%

* The % Daily Value (DV) tells you how much a nutrient in a serving of food contributes to a daily diet. 2,000 calories a day is used for general nutrition advice.
Save this recipe: