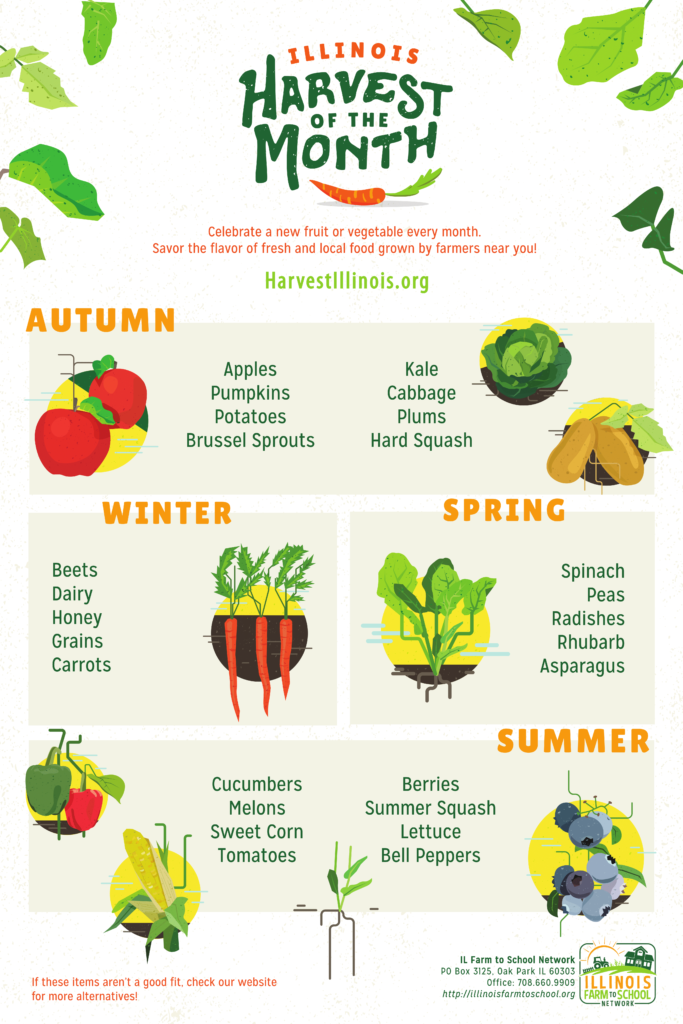 Welcome to Harvest of the Month!
Request a password 
to gain access to free 
recipes, graphics and more
Illinois Harvest of the Month has come full circle and is now registration-free to all Illinois feeding, garden and education sites! That means you can use a site password to access our local harvest food toolkits, over 200 recipes, and so much more without filling out registration forms and program surveys. You'll also have free access to one-on-one technical assistance and virtual learning sessions- all absolutely free!
To request the site password just click the button below. It's that easy!
If you are teaching kids to grow food or feeding a crowd, request a password as a garden or feeding site.
If would like to share and promote our program, please fill out this short request as a program partner.