Did you know Illinois Harvest of the Month shares information on wholesale-ready Illinois farms and processors on the Distributor page? If you would like your farm to be added to the list contact: farmtoschool@sevengenerationsahead.org for more information!
Are you a farmer or producer who would like to be a part of the Illinois Harvest of the Month? It is easy to be a part of farm to school with this great program.
There are many ways that you can go about bringing your products into schools in a given month. You can market your produce to wholesalers or you can sell directly to schools. There is a lot of information on the web about how to make this work.
---
Guides for Producers
IL Farm to School Producer Toolkit: IFSN Producer Guide
WI Farm to School Producers Tool Kit: http://www.cias.wisc.edu/toolkits/
Food Hub tools for producers: National Sustainable Ag Producer Guide to Food Hubs
USDA Census of Ag- Local, organic and direct census: https://www.agcensus.usda.gov/index.php
USDA Farm to School Fact Sheets for Producers:
fns.usda.gov/farmtoschool/10-facts-about-local-food-schools
fns.usda.gov/farmtoschool/selling-local-food-schools
---
Illinois Market Maker
Join the online MarketMaker platform that connects local farmers to school districts through food distributors and one-to-one.  Check out all of the benefits for your business here.
---
Participating School Districts
Harvest of the Month was shared with more than 518,964 children at 1261 feeding and garden sites in Illinois this year! Here is the map of feeding sites who are currently participating in the Illinois Harvest of the Month in the 2019-20 school year: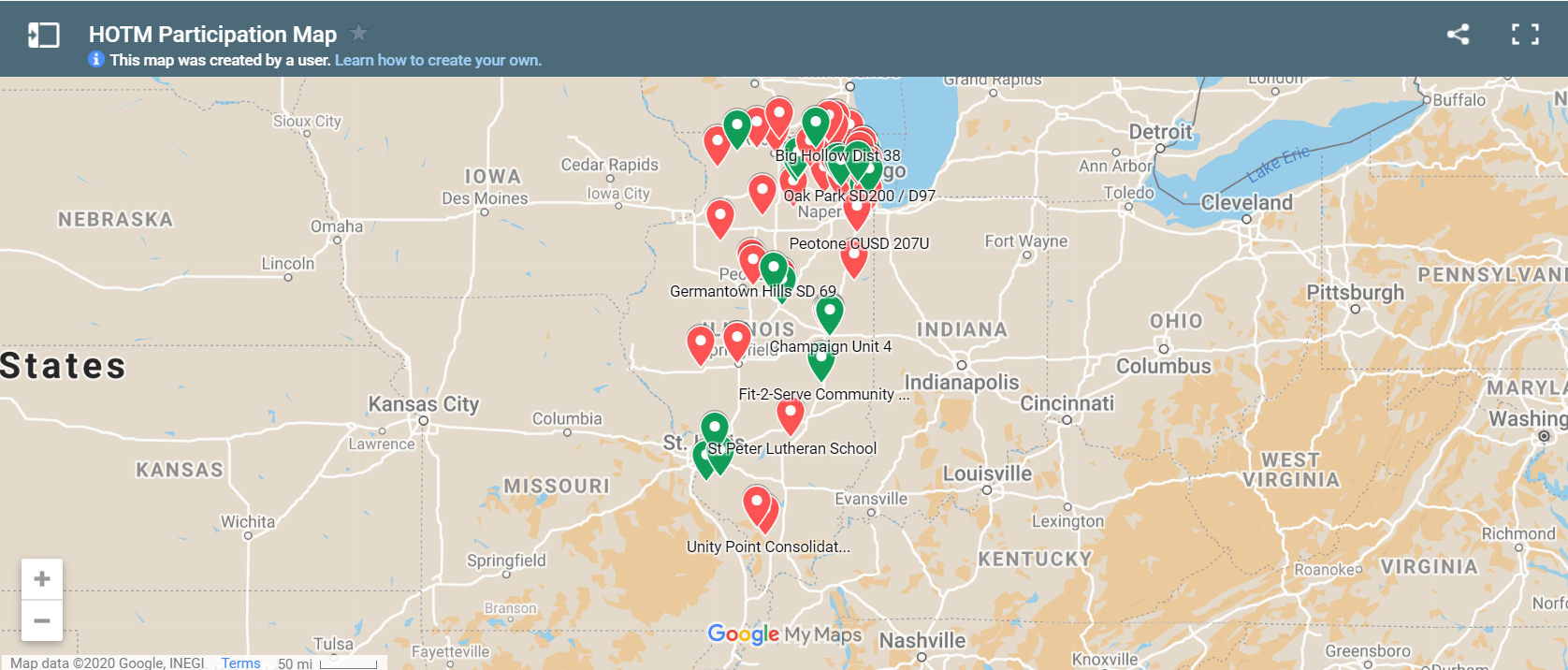 ---
Are you a farmers' market manager, food hub manager, or do you work with local producers? Share our Farmer Flyer and get in touch with our team at farmtoschool@sevengenerationsahead.org.