Ranch Seasoning Blend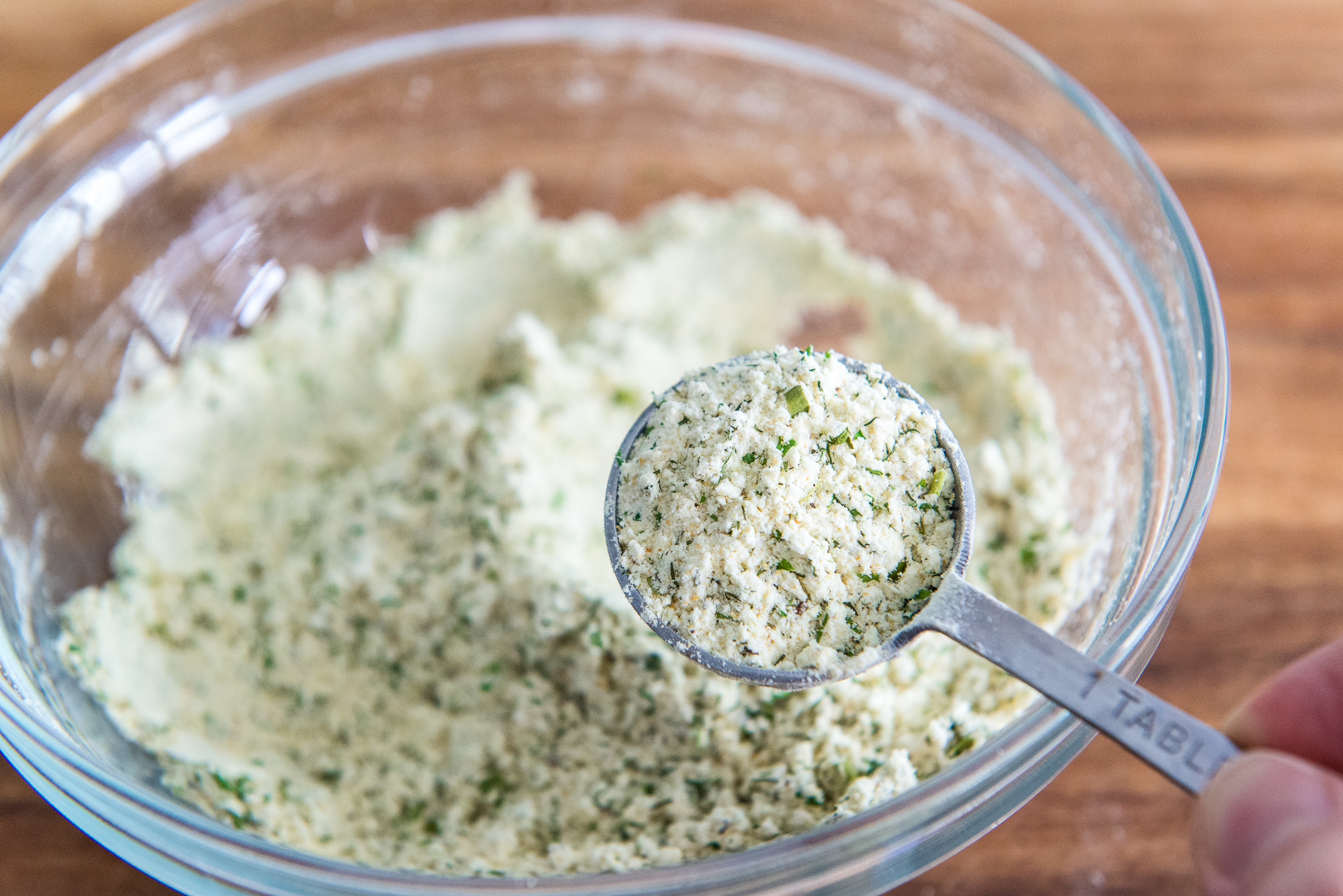 A popular seasoning, Ranch, is better when you make the seasning blend from scratch. Reduce sodium and increase flavor with this handy, shelf stable seasoning.This is a food service and CACFP recipe for Spice It Up!Cooking and prep level: Basic.
Prep Time

15 min

Yield

1 1/4 cup

HAACP Process

no cook
Ingredients
2 T Onion Powder
2 T Garlic, Granulated
2 T Dried Parsley
2 t Chives, dried
3 t Dill Weed, dried
2 t Salt
1 cup *Dried Buttermilk Powder
1 t Black Pepper
Method
1
Combine all ingredients- label and store dry in an airtight bag or container.
In the early 1950s, Steve Henson developed[3] what is now known as ranch dressing while working as a plumbing contractor for three years in the remote Alaskan bush. In 1954, he and his wife Gayle opened Hidden Valley Ranch, a dude ranch at the former Sweetwater Ranch on San Marcos Pass in Santa Barbara County, California, where they served it to customers. It became popular, and they began selling it in packages for customers to take home, both as a finished product and as packets of seasoning to be mixed with mayonnaise and buttermilk. As demand grew, they incorporated Hidden Valley Ranch Food Products, Inc., and opened a factory to manufacture it in larger volumes, which they first distributed to supermarkets in the Southwest, and eventually, nationwide. In October 1972, the Hidden Valley Ranch brand was bought by Clorox for $8 million.
Excerpt from: Wikipedia, Ranch Dressing
Dried Buttermilk Powder can be found at the following locations: Large chain grocery stores such as Jewel, Festival Foods, etc. Online stores such as Amazon, Walmart and Whole Foods. The price is affordable and the product is shelf stable.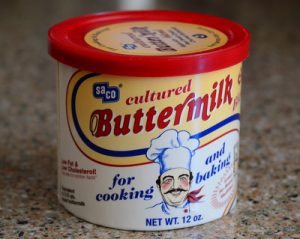 Save this recipe: