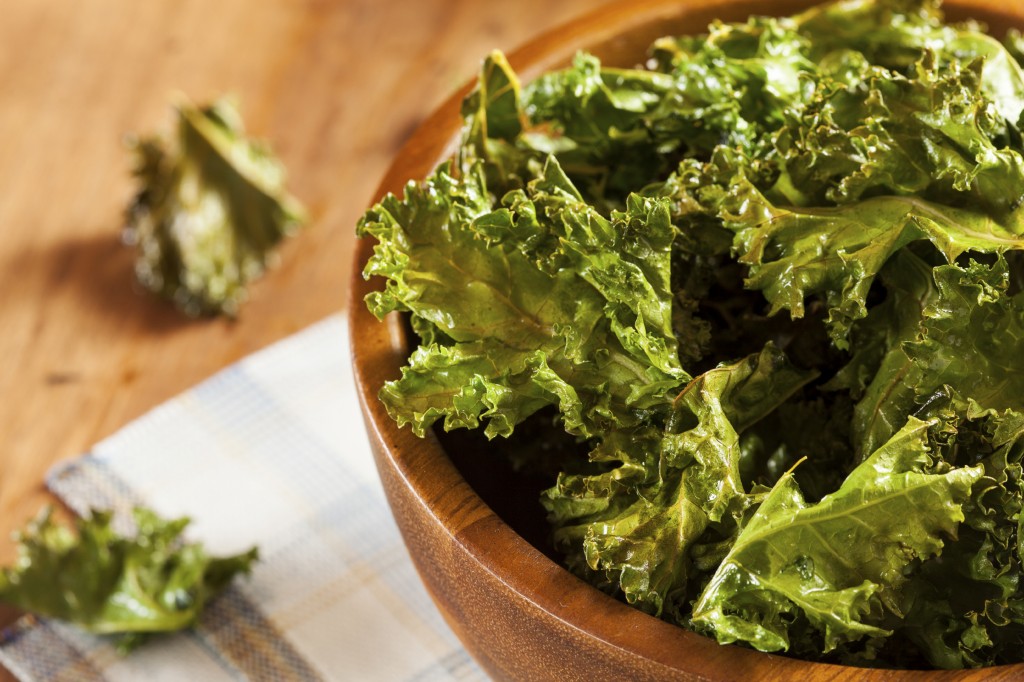 An easy way to introduce your kids to kale!This is an autumn family recipe for Kale.
Prep Time

10 min

Cook Time

15 min

Total Time

25 min

Yield

6
Ingredients
1 bunch Kale. large stems/veins removed
2 TBSP grapeseed oil
1 TBSP lemon juice
¼ tsp. sea salt
Method
1
Preheat oven to 350 degrees.
2
Chop kale into ½ inch pieces.
3
Place all ingredients in a large bowl and massage the oil, lemon juice, and sea salt into the kale using your hands. Do not omit the massage technique! This decreases the bitter flavor of the kale and increases it's degree of tenderness.
4
Place on parchment-lined baking sheets for 12 minutes.
How to remove stems from kale:

To de-stem kale, grab a stalk of kale, hold it by the stem with one hand and place the pointer or middle finger and thumb of your other hand around the stem just above the leaves. Pull your fingers along the stem, tearing the leaves off. You can do this step right above the sink after you wash your kale leaves.
Try a different seasoning combination on your kale chips! You can omit the salt and instead add one of the following:
Lemon Pepper
dry Fajita Seasoning
dry Ranch Seasoning
dry BBQ Seasoning
Or, add 1 tsp granulated garlic to the salt
Save this recipe: