PARMESAN ROASTED POTATOES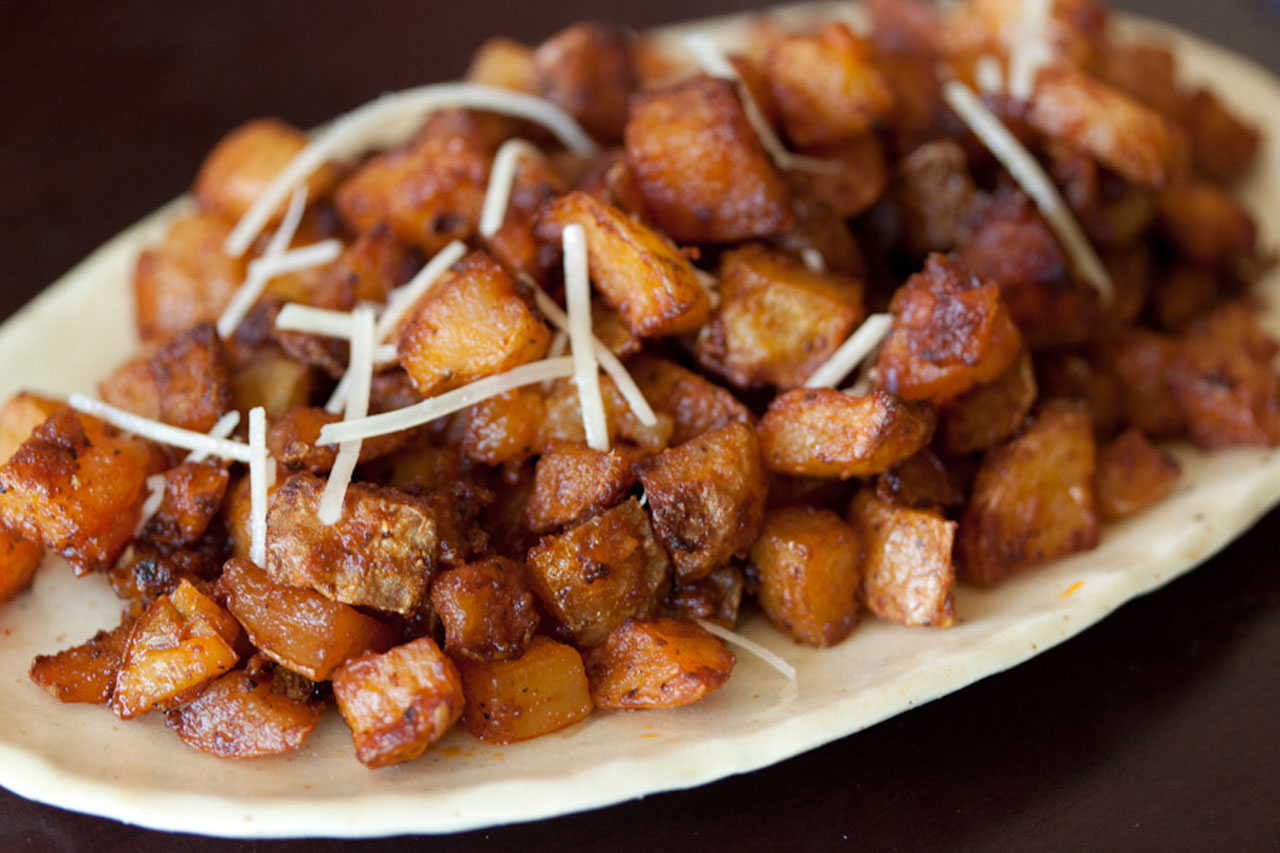 Yummy gold potatoes with topped with parmesan cheese will become a family favorite.This is an autumn family recipe for potatoes.
Prep Time

10 min

Cook Time

30 min

Total Time

40 min

Yield

6
Ingredients
4 cups cubed Yukon Gold potatoes with skin on, about a ¾ inch dice
4 tablespoons freshly grated Parmesan cheese
Method
1
Preheat your oven to 425 F degrees.
2
Place the cubed potatoes onto a sprayed baking sheet or parchment lined baking dish.
3
Pile on the olive oil, garlic salt, salt, paprika, pepper and Parmesan cheese.
4
Using your fingers, or a spoon if you feel inclined, toss the potatoes and carefully mix everything around until the seasonings coat each potato.
5
Transfer the baking sheet into the oven and bake for 15 minutes.
6
Remove from the oven and toss the potatoes with a pair of tongs.
7
Put the baking sheet back into the oven and bake for 10 minutes more.
8
Remove the baking sheet and give them another toss and place them back in the oven and roast until they are golden and crispy.
9
Season with a little dusting of salt and extra Parmesan cheese and serve.
Nutrition Facts

6 servings per container

Amount per serving

Calories

0

% Daily Value*

* The % Daily Value (DV) tells you how much a nutrient in a serving of food contributes to a daily diet. 2,000 calories a day is used for general nutrition advice.
Save this recipe: