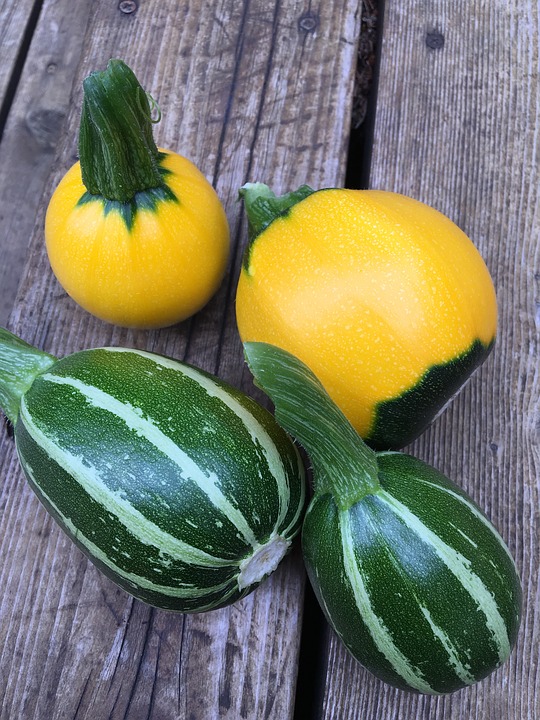 A cheesy and delicious way to utilize summer squash in an "all-in-one" main dish!This is a school food service recipe for summer squash, dairy and herbs.Cooking and prep level: Intermediate.
Prep Time

1 hr 30 min

Cook Time

15 min

Total Time

1 hr 45 min

Yield

100

Serving Size

6.5 oz

Energy

258 cal

HAACP Process

2
USDA Meal Components

1 oz credible grains
¼ other vegetable
⅛ cup red/orange vegetable
1 oz meat
1 oz meat alternate
Ingredients
6 lbs Pasta, medium shells, whole wheat & enriched flour blend
6 lbs 14 oz Chicken, diced/cooked USDA, thawed
3 lbs 2 oz Parmesan, fresh shredded
3 lbs 2 oz Mozzarella, non-fat
1 #10 can Tomatoes, diced USDA, not drained
9 lbs 9 oz Zucchini, fresh chopped or in matchsticks (you can mix any type of summer squash, see notes)
8 oz Olive Oil
8 oz Garlic, fresh minced
6 oz Parsley, fresh chopped
4 Tbsp Basil, dried
3 Tbsp Salt
2 Tbsp Black Pepper
12 oz Lemon Juice, fresh
Method
1
Bring 20 qts. of water to boil in a tilt skillet or two large pots. Add pasta, cook until al dente, about 12 minutes. Drain. Set aside.
2
Drain any liquid from the thawed chicken.
3
In a tilt skillet, or rondeau, heat oil. Add squash, stir and cook for 3 minutes.
4
Add garlic, chicken, parsley, basil, salt, pepper and lemon juice. Stir and cook an additional 4 minutes.
5
Add canned tomatoes with juice. Simmer for 3 minutes.
6
CCP: Chicken should register an internal temperature of 165 F.
7
Add pasta to pan and gently toss until combined. Be sure to not over stir!
8
Place pasta in hotel pans, dividing evenly.
9
Combine mozzarella and shredded parmesan cheese. Sprinkle over pans, dividing equally.
10
CCP: Hold at a minimum of 135 F. Serve with a #5 scoop.
There are many types of summer squash including zucchini, yellow crook or straight neck, Zephyr (two-tone), Pattypan (flying saucer), Luffa (or Loofah), Cousa and round varieties including Green 8-Ball, Tatuma, and Gourmet Globe. Each variety has a slightly different flavor profile. Combining varieties of summer squash in your lunch recipe, and then displaying these fascinating veggies, is a great way to educate your students about the veggie they are tasting.
Nutrition Facts

100 servings per container

Serving Size

6.5 oz

Amount per serving

Calories

258

% Daily Value*

Total Fat

8 g

10.26%

Saturated Fat

3 g

15%

Trans Fat

0 g

Cholesterol

38 mg

12.67%

Sodium

363 mg

15.78%

Total Carbohydrate

25.6 g

9.31%

Dietary Fiber

4 g

14.29%

Total Sugars

3 g

Protein

21 g

42%

* The % Daily Value (DV) tells you how much a nutrient in a serving of food contributes to a daily diet. 2,000 calories a day is used for general nutrition advice.
Save this recipe: