Aggrega8 for
Illinois Harvest of the month
A partnership between FarmLogix and Seven Generations Ahead
About Aggrega8
Aggrega8 is a free, online platform that allows participating school districts and early care providers to easily find and buy local products for Illinois Harvest of the Month.
The products you order are then brought to your distributor's warehouse and will be delivered and billed by your distributor. Because the platform aggregates demand from multiple buyers, foodservice receives a better price (and farmers see higher demand, too!). Should you prefer a one-on-one relationship with a local farm, the platform also allows buyers to purchase directly from a chosen producer.
How to use Aggrega8
Foodservice buyers place weekly orders for the following month. This allows schools to menu plan, farms to plan their harvest schedule, and distributors to arrange logistics. There will be 5-8 options of seasonal, local items available each month, as well as a regionally-produced "No Antibiotic Ever" poultry option. You will be able to identify the farm and see the number of miles to your location with every order.
You will also be provided with an online dashboard to run reports and download marketing materials to promote your efforts to students, parents, and the community.
Ready to use Aggrega8?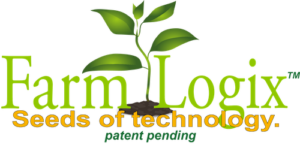 About Farmlogix
Aggrega8 is a product of FarmLogix, which has run the Chicago Public Schools farm to school program since 2013, putting $15M into the Midwest economy.
FarmLogix is leading the transformation of the local and sustainable food supply chain, connecting buyers to producers with proprietary technology and sustainability expertise that leverages existing supply chains and client IT platforms. FarmLogix was founded in 2012 and is based in Evanston, IL. For more information, please visit www.farmlogix.net.