What Is Illinois Harvest of the Month?
Harvest of the Month is an easy program that helps schools buy and serve more local food, while teaching students about healthy eating, nutrition, and agriculture. Each month, schools can feature a different local item on their cafeteria menus. This brings more money to local farmers and puts more nutritious food on student's plates. Additionally, Harvest of the Month foods come with activities and resources for ways to increase education around that food. It's fun and easy!
How to Participate
School districts register to participate in the program each school year. Yearly registration will be open in May and will be live throughout the summer months. Registration closes on September 15th for the current school year. Districts that want to take the program on during the school year should reach out to the Illinois Farm to School Network and we can work together to make it happen.
Ways to Bring Local to Your School or Early Childcare Program
Illinois Harvest of the Month features a fruit or vegetable each month. There are many ways schools can source monthly selections.
Sourcing monthly selections through the DOD Fruit and Vegetable Program
Sourcing regional/local selections through school food service broadline or produce distributors
Growing selections in school or community gardens
Buying from farmer's markets or produce auctions
Buying from regional produce aggregators
What's Required
Illinois Harvest of the Month is a flexible program and you can choose what parts you will take on as you undertake the program! School districts new to the program can take on some parts in Year 1, and then more in coming school years.
School districts that participate in the program will be required to:
Participate in two evaluations (two surveys sent by the Illinois Farm to School Network that ask simple questions about participation and how much local food you've been able to source)
Participate in a scheduled phone call to go over program basics or your attendance on an IL Harvest of the Month webinar
Display Illinois Harvest of the Month signs and materials in participating cafeterias
What do registered schools get?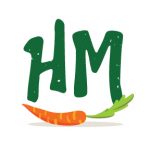 A seasonal calendar with featured food options for each of the four seasons in Illinois
Fun Facts and Nutrition Facts for over twenty foods!
Drag and drop language for school and community communications
Harvest of the Month icons for your menu grids, webpage, social media accounts, and take home communications
Curricular activity for various K-5 levels
Booklist for teachers
Recipes for food service, families at home, and recipe cards for local stores
Monthly emails with seasonal foods, celebration tips and ideas, recipes for CACFP, foodservice and home, fun facts and nutrition facts
An Extension Kit to take your Harvest of the Month program into your community!
Technical assistance for procurement, incorporation of foods into your meal program, garden program or culinary arts program, and general program assistance
Program Handbook
Our program handbook is now online.  Click here to see the whole booklet as a PDF! 
Looking for Funding?
Funding your Harvest of the Month program can help you to accomplish great things, even with just a small grant! From utilizing school garden produce to cafeteria local food taste tests, funding can be a key factor in bringing your program's goals to fruition. Available grants vary in focus including re-establishing school kitchen facilities, improving menus, expanding student's palates, adding salad bars, training for staff, farm to school program planning and program implantation and connecting your program to community health efforts.
Are you considering writing a grant to fund your project? Illinois Farm to School Network can provide training on multiple farm to school and Harvest of the Month related topics for school food service and teaching staff. If you are interested in adding training or technical assistance to build or grow your program, contact us to discover how we can be added to your grant proposal!
Training Video
Schools: want to learn the ins and outs of participating in the Illinois Harvest of the Month? All the details you need to know are laid out clearly here in our training video. Be sure to download the companion How To Guide as well. Here you will find every detail you can imagine that will help you as you implement this program.
For more training on how to buy local food and support your farm to school programs, check out the Mighty Mini Training Video series on the Illinois Farm to School Network website. All short videos with a ton of information for schools!
Download the Harvest of the Month How-To Guide that goes with the video here!