Are you a farmer or producer who would like to be a part of the Illinois Harvest of the Month? It is easy to be a part of Farm to School with this great program.
There are many ways that you can go about bringing your products into schools in a given month. You can market your produce to wholesalers or you can sell directly to schools. There is a lot of information on the web about how to make this work.
Guides for Producers
IL Farm to School Producer Toolkit
WI Farm to School Producers Tool Kit
http://www.cias.wisc.edu/toolkits/
Food Hub tools for producers: 
National Sustainable Ag Producer Guide to Food Hubs
USDA Census of Ag- Local, organic and direct census
https://www.agcensus.usda.gov/index.php
USDA Farm to School Fact Sheets for Producers:
fns.usda.gov/farmtoschool/10-facts-about-local-food-schools
fns.usda.gov/farmtoschool/selling-local-food-schools
Are you a farmers' market manager, food hub manager, or do you work with local producers? Share our Farmer Flyer and get in touch with our team at farmtoschool@sevengenerationsahead.org.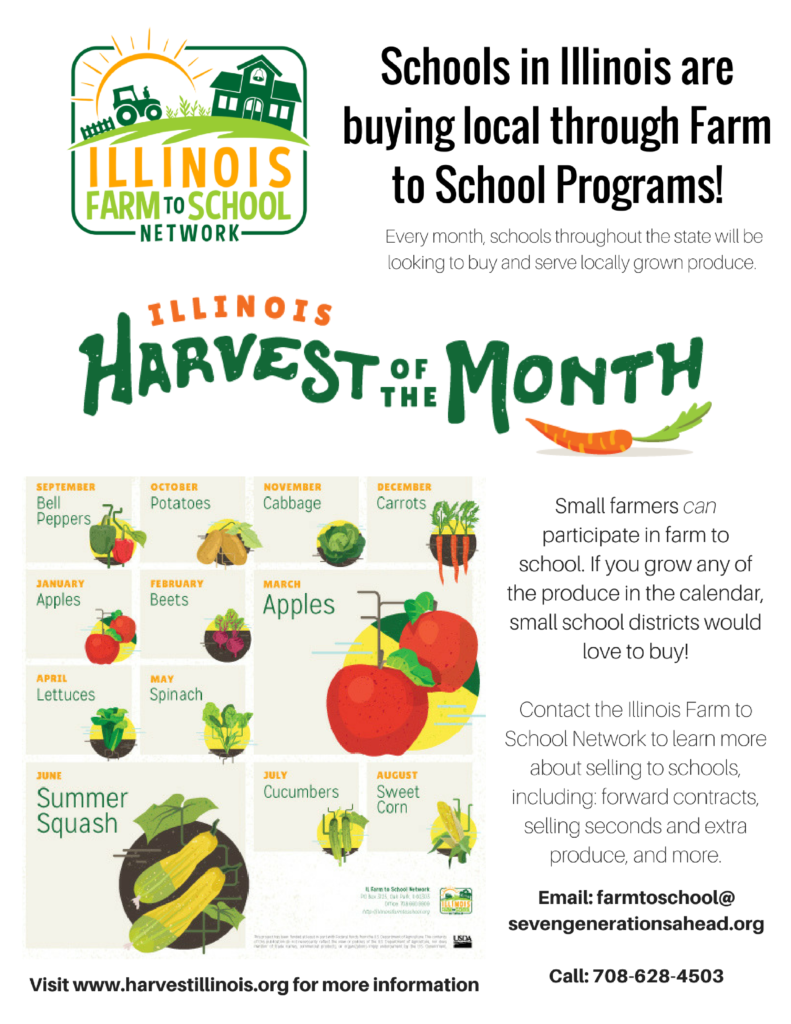 ---